How can I put this.....
After work I hopped in the car and drove the 1.5 hours to O-town to hit up a running store recommended by
Lauren over at Bananas & Toast
. She was also meeting me there for a little bloggy-friend date. How fun!
After finding
Track Shack
relatively easy I headed in and started getting fit for shoes. (How fun to be given permission to run around a store!!) Lauren met me shortly after and we browsed around after I found my perfect pair of shoes:
Meet my new Women's Asics Cumulus 12 (aka...clouds on my feet!):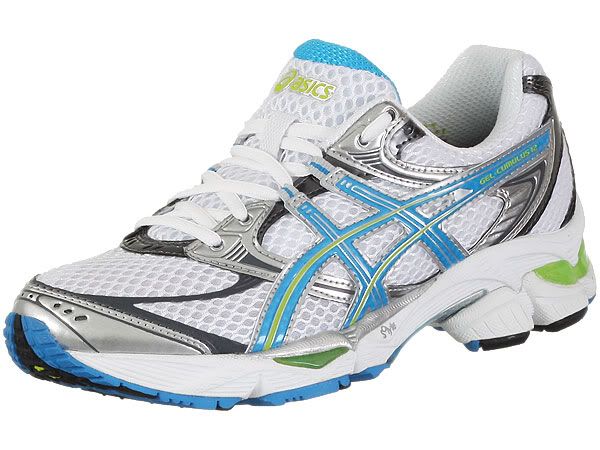 While browsing the store (and picking up my first GU, some other sports snacks, a new sports bra, a cool magnet, and some socks recommended by Lauren) there was a small group of people gathered in the back of the store. Lauren recognized one of them as Jeff Galloway (possibly lol), so we whipped out our phones and googled a photo of him to be sure. A match! We were so ridiculous and giddy to get to meet him, and he was sooooo nice! He signed some hats we had grabbed (it was quite funny to see us running around trying to find something for him to sign!), took photos with us, and talked to us extensively about his running method, both of our upcoming races/goals and some training ideas. It was so neat to stand there, one on one, and get advice from Jeff Galloway!
Here are the pics: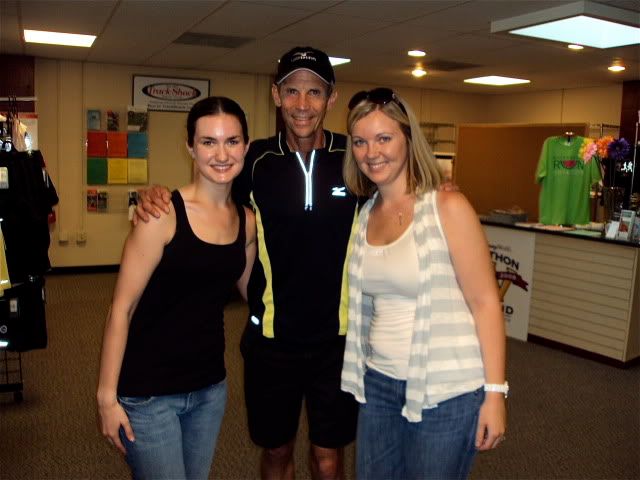 Lauren, Jeff, Me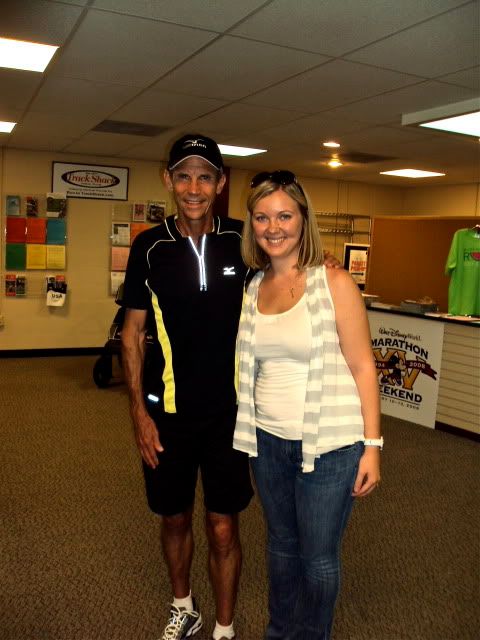 Me with Jeff!!
Lauren with Jeff
The hat he signed for me!!
After our super exciting visit to the store & meeting a running celebrity Lauren and I headed over to The Cheesecake Factory (my fave place in O-town since we don't have one where I live) and grabbed an early dinner. It was so much fun chatting with a fellow runner/blogger. We were laughing so much my cheeks hurt. :) It's nice to have someone to talk about poop and butt sweat with lol. And someone who gets just as excited to see Jeff Galloway as you!!
Thanks Lauren for a super awesome day! If you hadn't recommended Track Shack I would never have ran into Jeff! It was a great day with a great blogger/friend. Hope we can go for a run soon and try out his 1:1s! :)
Winners Of The Bondi Band Giveaway:
1 - Cathleen (no blog)
Congrats!!